Boosting Your Airbnb Listing : Tips for Success By Getting More Bookings
As an Airbnb host, you want to get as many bookings as possible to make the most of your property. To start, it's essential to write a compelling listing with great photos, communicate effectively, and have a quick response time to improve your chances of receiving 5-star reviews.
It's important to remember that Airbnb's algorithm favors listings that make it easy for guests to book, resulting in more bookings, which equals more money for Airbnb, and therefore, a higher ranking. However, competition is fierce, and it can be hard to stand out from the crowd. Luckily, there are several things you can do to boost your Airbnb listing and get more bookings. In this article, we'll give you 10 tips for boosting your Airbnb listing and getting more bookings.
Here are ten ways to boost your Airbnb ranking:
Adjust your pricing

Login regularly

Use good photographs

Activate instant book

Complete your profile

Take advantage of the new listing boost

Be responsive

Get more positive reviews

Location is key

Be a super host
These tips may seem simple, but they're rarely used. By following these guidelines, you can improve your Airbnb ranking and push your property to the top of the list.
One of the most important factors that guests consider when booking an Airbnb is the price. If your listing is priced too high, you may be missing out on potential bookings. On the other hand, if your listing is priced too low, you may not be making as much money as you could be. The key is to find the right balance. Consider the location, amenities, and competition in your area when setting your prices.
Airbnb rewards hosts who are active on the platform. The more you login, update your calendar, and respond to messages, the higher your listing will rank in search results. Make it a habit to login to your Airbnb account regularly, even if you don't have any bookings at the moment.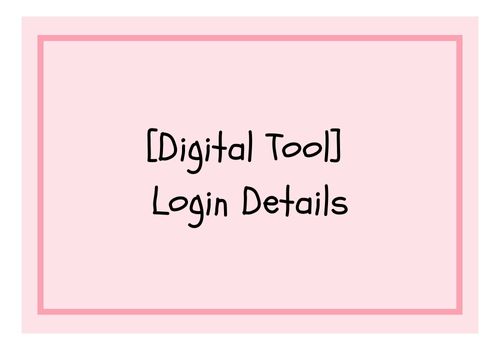 Your photographs are one of the most important aspects of your Airbnb listing. They are the first thing potential guests will see when browsing listings, and they can make or break a booking. Make sure your photographs are high-quality, well-lit, and show off your property's best features. Consider hiring a professional photographer if you don't have the skills or equipment to take great photos.
Instant Book is a feature on Airbnb that allows guests to book your listing without first contacting you. Guests love this feature because it gives them the convenience of booking instantly, without having to wait for a response from the host. By activating Instant Book, you'll make your listing more appealing to potential guests and increase your chances of getting bookings.
Your Airbnb profile is your chance to showcase your personality and build trust with potential guests. Make sure your profile is complete and up-to-date, with a clear profile picture, a description of yourself, and any relevant information about your property. Guests are more likely to book with hosts who have complete and well-written profiles.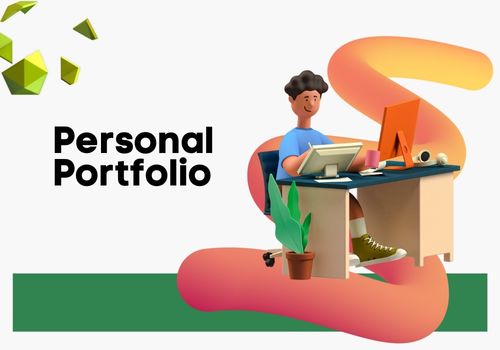 Take Advantage of the New Listing Boost
Airbnb gives new listings a boost in search results to help them get their first bookings. To take advantage of this boost, make sure your listing is complete, with high-quality photos, a detailed description, and competitive pricing. You can also promote your listing on social media or to your friends and family to help get those first bookings.
Being responsive to guest inquiries and messages is crucial to your success as an Airbnb host. Guests appreciate hosts who respond quickly and helpfully to their questions and concerns. Make it a priority to respond to messages as quickly as possible, even if you can't answer a guest's question right away.
Get More Positive Reviews
Positive reviews are essential to your success as an Airbnb host. They help build trust with potential guests and improve your ranking in search results. Encourage guests to leave reviews by providing great service, communicating clearly, and going above and beyond to make their stay enjoyable.
Location plays a significant role in the success of your Airbnb. Make sure your property is located in a desirable area that's close to popular attractions, restaurants, and public transportation. This will make your property more appealing to potential guests and increase your chances of getting bookings.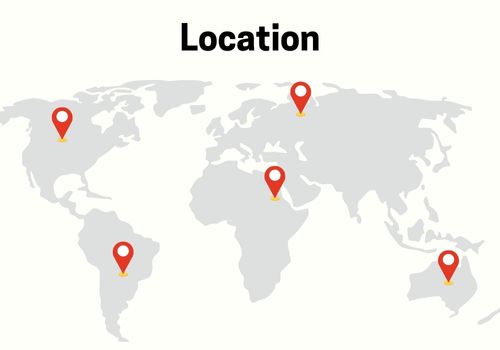 Becoming a Super host on Airbnb is a great way to boost your credibility and get more bookings. To become a Super host, you must maintain a high overall rating, respond quickly to inquiries, and have a low cancellation rate. Aim to provide exceptional service and hospitality to all your guests to increase your chances of becoming a Super host.
ALSO READ : How Digital Real Estate is Revolutionizing Life
FAQs :
Q1. How often should I adjust my Airbnb pricing?
It depends on various factors such as the season, demand, and competition. You should analyze the market regularly and adjust your prices accordingly to stay competitive and maximize profits.
Q2. Can I use my phone to manage my Airbnb account?
Yes, Airbnb has a mobile app that allows you to manage your listing, respond to inquiries, and accept bookings on-the-go.
Q3. What should I include in my Airbnb profile?
Your profile should showcase your personality, hosting style, and highlight any unique features or amenities of your space. Include a professional profile photo and write a compelling bio to attract potential guests.
Q4. How important is location for an Airbnb listing?
Location is crucial for an Airbnb listing as it can significantly impact the demand and pricing of your space. Ensure that your listing is located in a desirable area and highlight its unique features and amenities.
Q5. How can I become a super host on Airbnb?
To become a super host on Airbnb, you need to maintain a high response rate, receive positive reviews, and provide exceptional customer service. Strive to go above and beyond for your guests and create a welcoming space that exceeds their expectations.
Q6. What is a good booking rate on Airbnb?
The Airbnb booking rate is the percentage of time that your property is booked by guests. The average booking rate for Airbnb properties varies based on different regions and property types. However, based on feedback from Airbnb hosts on community forums, achieving a booking rate between 2% and 2.5% is considered good for your property.
Q7. How to beat the Airbnb algorithm ?
If you're an Airbnb host, it's essential to understand the algorithm that determines how your property ranks in search results. While there's no guaranteed way to "beat" the algorithm, there are steps you can take to increase your visibility and attract more guests. One of the most effective strategies is to use descriptive keywords in your listing.
Many hosts make the mistake of providing only a few brief sentences about their property, assuming that guests will make a booking decision based on photos alone. However, this approach can be detrimental to your ranking in the Airbnb search results. The algorithm takes into account the amount of time guests spend on your listing page, known as "dwell time," as an indicator of its relevance and quality.
By using descriptive keywords in your listing, you can increase the amount of time that potential guests spend reading about your property. This can include specific details about the location, amenities, or unique features of your home. For example, instead of simply stating that your home is "cozy," you might mention that it features a fireplace, comfortable seating, and plush blankets for a relaxing evening.
Ultimately, the key to success on Airbnb is to provide a comprehensive and engaging listing that entices guests to book. By taking the time to craft a thoughtful description that includes relevant keywords, you can improve your visibility and attract more bookings.
Q8. How can I improve my Airbnb algorithm?
To begin with, one should ensure that all reservation requests are promptly answered within a 24-hour time frame. Secondly, using the Instant Book feature would enable guests to discover your property when they filter their search results for that particular option. Lastly, it is advisable to minimize any restrictive conditions such as booking duration limits, including the minimum and maximum length of stays imposed on potential guests.
Q9. What are the successful keys for Airbnb?
Here are ten tips for running a successful Airbnb property:
High-quality photographs play a vital role in attracting potential guests. Investing your time in capturing stunning images of your property will undoubtedly pay off.

Time is of the essence when it comes to the Airbnb platform. Make sure to be prompt in responding to guests and their inquiries.

The initial impression of your property is crucial. Ensure that your guests feel welcomed and comfortable during their stay.

Providing guests with a personalized experience will help elevate your property from the competition.

Price is a critical factor when it comes to Airbnb properties. Make sure to set your prices in a competitive and reasonable range.

A quick response time to inquiries and requests from guests will go a long way in establishing a positive reputation.

Installing a lockbox is an excellent way to streamline the check-in and check-out process, making it more convenient for both you and your guests.

Familiarizing yourself with the legalities surrounding the Airbnb platform is crucial to ensure that you are operating within the parameters of the law.

Going the extra mile to exceed guest expectations will help generate positive reviews and increase your property's visibility.

Maintaining a clean and tidy property will help provide a comfortable and enjoyable stay for your guests, increasing the chances of repeat bookings.
Q10. What makes the best Airbnb property?
Well, when it comes to investing in a short-term rental, the first thing you gotta think about is location, location, location! You wanna pick a spot that's close to all the tourist hotspots. Whether it's a beach, mountain, or national park, make sure your guests are within reach of all the attractions they came for. That's the key to success when it comes to Airbnb real estate investing.
Step 1: Make sure your listing is visible to potential guests when they search for relevant keywords. Use the right tags and descriptions, and make sure your listing is complete and up-to-date.

Step 2: Aim to get your listing to the top of the search results. This can be done by improving your rating and getting more positive reviews. Make sure you're providing top-notch customer service to all your guests.

Step 3: Once a potential guest clicks on your listing, make sure you give them a reason to stay. Highlight the unique features of your property and make sure your listing is visually appealing with great photos and a detailed description.

Step 4: Encourage potential guests to inquire after your listing by offering incentives, such as discounts for longer stays or free amenities like breakfast.

Step 5: Finally, seal the deal and get that booking! Make sure you have a streamlined booking process and are responsive to any inquiries or questions potential guests may have. With these steps, you'll be on your way to optimizing your Airbnb listing and getting more bookings.
11. How to increase Airbnb SEO?
Here are 8 tips to upgrade your Airbnb SEO:
Always reply to your guests in a jiffy.

Keep your Airbnb calendar updated.

Get more top-rated reviews from your guests.

Use Instant Book to your advantage.

Try not to cancel or reject bookings.

Fill out your Airbnb profile and keep it fresh.

Promote your Airbnb on social media to reach a wider audience.

Create an Airbnb guidebook to provide guests with local tips and recommendations.
#boostingAirbnb #adjustyourpricing #loginregularly #usegoodphotographs #activateinstantbook #completeyourprofile #beresponsive #getmorepositivereviews #locationiskey
Conclusion
In conclusion, by implementing the ten tips discussed in this article, you can significantly boost your Airbnb listing and increase bookings. From adjusting your pricing to becoming a super host, these strategies can help you stand out in a competitive market and provide an exceptional experience for your guests. Remember to regularly analyze the market, respond to guest inquiries and feedback, and continuously improve your listing to stay competitive and maximize profits.
By following these tips and being patient and persistent, you can achieve your goals and become a top-rated Airbnb host. By implementing these strategies and continuously improving your Airbnb listing, you can increase bookings, boost your profits, and stand out in a competitive market.
Remember, success doesn't come overnight, but with patience and persistence, you can achieve your goals and become a top-rated Airbnb host. So, start implementing these tips today and see how they can transform your Airbnb listing and take your hosting to the next level.
Hi, I'm Susanna, a Bachelor of Engineering and founder of Entrepreneurship. With my engineering background and entrepreneurial passion, I have a unique perspective on building successful businesses. Through my career, I've worked with brilliant minds in tech and gained valuable experience in product development and marketing strategy.
At Entrepreneurship, we believe that anyone can succeed in entrepreneurship with the right mindset and support. That's why we offer a range of resources, including expert advice and training programs, to help aspiring entrepreneurs achieve success. Join us on this journey and let's build something amazing together!